Dodie Fairy & Dodie Druid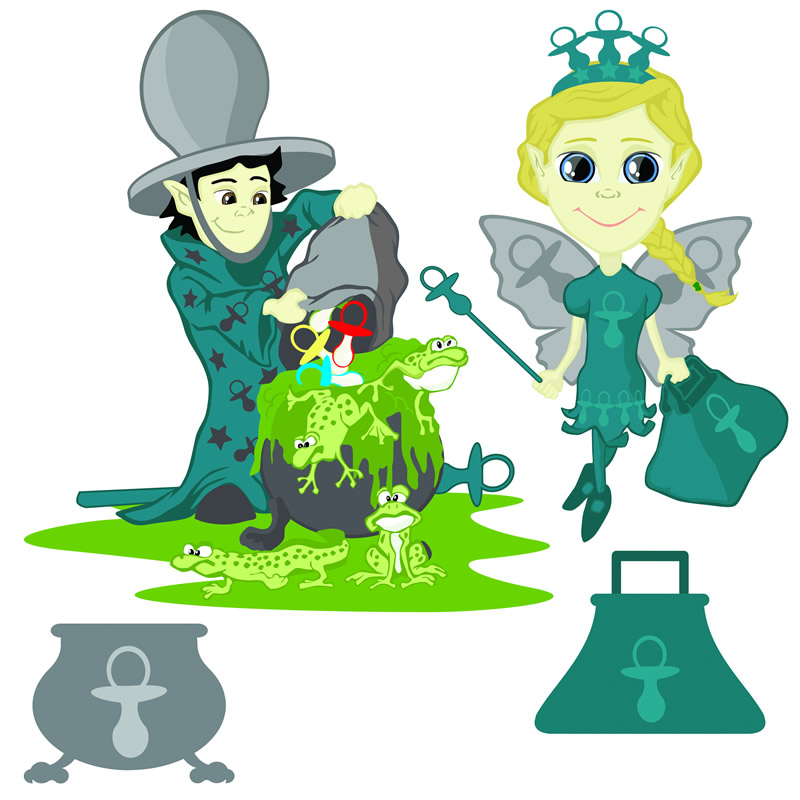 Having trouble getting your toddler to give up their dodie? Look no further!
Just get him/her to drop it into the Dodie Fairys' bag or the Dodie Druids' cauldron. The Dodie Fairy then gives them out to all the new fairy babies in the magical kingdom of Colligonia.
The Dodie Druid puts his dodies into his big cauldron, stirs them around a few times, turning them into frogs & newts.
Please take a certificate to congratulate your child on giving up their dodie to such a good cause!