Ballincollig Dental - Your Family Dentist near Cork
Ballincollig Dental Care was founded by Dr Leila Kingston in 2004. After graduating from the University of Cork Dr Kingston worked in the UK for several years in order to gain broad based experience and to expand her skills. On her return home, she decided to start her own individual practice where she could focus on giving bespoke care to patients.
The practice was a success from day one, Leila's philosophy of practice is appealing, as the mother of four children she understands the need for prevention based care and focuses on the avoidance and control of dental diseases. This approach contributed to her growing in popularity and led to the expansion of the practice and its team.
Situated in East Gate, Ballincollig, Cork the building has its own small car park with plenty of additional free car parking in the nearby shopping centres. The practice is compact and positioned entirely on the ground floor with wheelchair access.
In recent years Leila has focused her skills on the provision of removable dentures. Although fixed replacements for missing teeth are ideal, there are limits to what can be provided, and it is clear that there is a need for high quality dentures produced using the very best in materials, contemporary techniques and with the support of the finest technicians.
If you are looking for a dentist in Cork then contact us today to discuss you and your family's options
Read our Testimonials to hear what our satisifed patients are saying!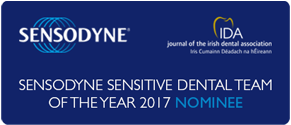 Dental News and Offers